5P HEX PAR Can with 5x10W RGBAW+UV LEDs Pearl
« return to previous page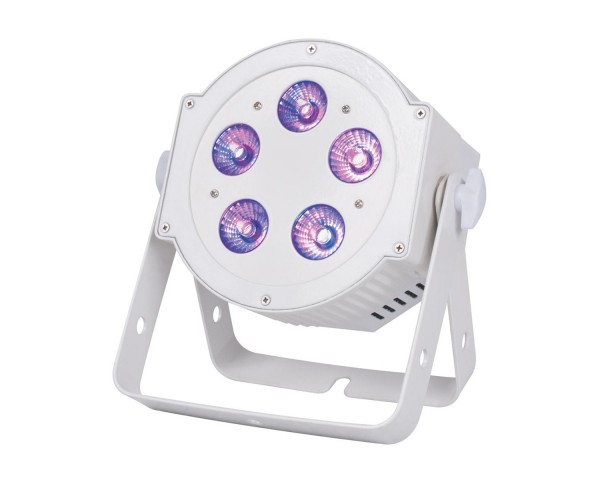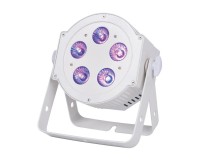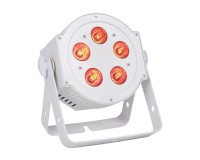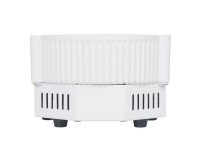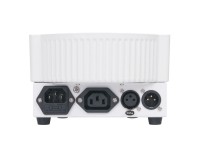 Price:

Code:

ADJ1226100291

Manufacturer Code:

1226100291

Brand:

Stock availability:

Stock:
Main Features
Ultra bright, flat wash fixture with 5 x Red, Green, Blue, Amber, White & UV LED pixels
Smooth RGBAW + UV color mixing
Great as an architectural wall wash or for performance stages where traditional stage lighting emit a lot of heat onto performers
Intelligently designed, patent pending power & DMX Ins/Outs sit sideways so the unit can be set flat on the ground or set inside truss
Flicker Free operation (No flickering on camera)
LED pulse and strobe effect
5P HEX PAR Can with 5x10W RGBAW+UV LEDs White
The ADJ 5P Hex is a versatile LED Par fixture with 5 x 10-Watt , 6-IN-1 HEX LEDs. With a 30-degree beam angle, users may produce wide washes with smooth color mixing from 63 built-in color macros utilizing red, green, blue, amber, white and UV LEDs. Not only is this LED Par great for lighting stages, but with its patent pending, intelligently designed, power and DMX connectors, it's great for uplighting a venue.
5P HEX professional features include: 4 DMX modes (6, 7, 8, & 12 channel), 5 operational modes, 5 dimming curves, flicker free operation and a 4-Button DMX menu with digital display. Daisy-chain up to 8 units together via the fixtures built-in IEC In/Out power connectors.
The 5P HEX is compatible with the Dotz Par RF, easy-to-use, wireless RF remote included. Alternatively the fixture may be operated via a DMX controller or the units built-in programs.
Product Features
Ultra bright, flat wash fixture with 5 x Red, Green, Blue, Amber, White & UV LED pixels
Smooth RGBAW + UV color mixing
Great as an architectural wall wash or for performance stages where traditional stage lighting emit a lot of heat onto performers
Intelligently designed, patent pending power & DMX Ins/Outs sit sideways so the unit can be set flat on the ground or set inside truss
Flicker Free operation (No flickering on camera)
LED pulse and strobe effect
Product Specifications
General
Ultra bright, flat wash fixture with 5 x Red, Green, Blue, Amber, White & UV LED pixels
Smooth RGBAW + UV color mixing
Great as an architectural wall wash or for performance stages where traditional stage lighting emit a lot of heat onto performers
Intelligently designed, patent pending power & DMX Ins/Outs sit sideways so the unit can be set flat on the ground or set inside truss
4 DMX Modes: 6, 7, 8, & 12 channel
5 Operational modes: Static Color Mode, RGBAW & UV Dimmer Mode, Program Mode, Sound Active Mode and DMX Controlled
7 Built-In Programs
63 built-in Color Macros
Flicker Free operation (No flickering on camera)
5 selectable Dim Curves (Standard, Stage, TV, Architectural & Theatre)
LED pulse and strobe effect
Electronic Dimming: 0 - 100%
Beam angle: 30-degree
4-button, DMX digital display on rear panel
Dotz Par RF wireless remote sold separately
Dual yoke allows fixture to be hung or set on the ground
Data linkable via 3-pin XLR cables
Power linkable via IEC power cables. (8x 5P Hex's Max @ 100V, 21x 5P Hex's Max @ 240V.)
Light Source: 5 x 10-Watt RGBAW + UV LEDs, (Rated at approximately 50,000 hrs.)
Power Draw: 60W total (All LED's @ Full On)
Multi-voltage operation: AC 100-240V, 50/60Hz (IEC power In/Out)
Physical & Dimensions
Length: 210mm
Width: 100mm
Height: 220mm
Weight: 2kg