CDJ350K DJ Controller for rekordbox BLACK
« return to previous page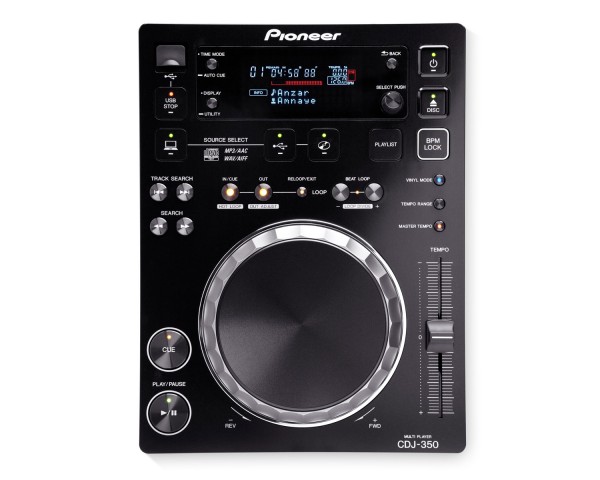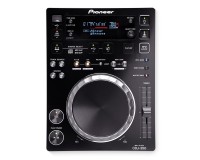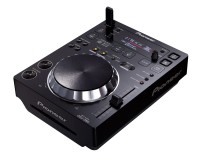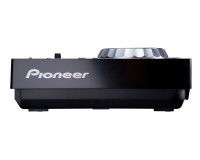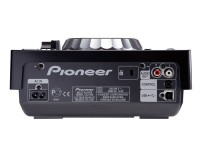 Price:

Code:

PIOCDJ350.C

Brand:

Stock availability:

Stock:
Main Features
The DJM-350 - Designed to Impress
A rekordbox ready digital deck
An entry level deck that inherits many traits of Pioneer's Pro-DJ decks
This makes it the perfect springboard of professional sounding sets
With the DJM-350, you have the ability to play from CD, USB or from your laptop via plug-and-play
This mixer comes in three colours, Black, Pearl White or Silver. This model is Black
Pioneer DJ CDJ350K DJ Controller for rekordbox BLACK
The entry-level CDJ-350 inherits many traits from our pro-DJ decks, making it a perfect springboard to professional sounding sets. Play from CDs and USB devices, or connect to your PC/Mac for plug-and-play control of compatible DJ software.
The CDJ-350 comes bundled with the deck comes rekordbox™ music management software to analyse the BPM of your tracks and help you with every aspect of preparing your sets, while features such as Beat Lock make mixing effortless.
Product Features
USB Playback: It still plays your MP3, AAC, WAV and AIFF files stored on USB devices.
Be prepared: Fully compatible with our free rekordbox™ music management software to help you manage your music, prepare tracks and deliver a smooth performance.
Beat Display: Get at-a-glance information about BPM, beat position and playback with the BEAT Display function. It makes scratching and looping easier and all the more fun.
In the loop: Trigger loops with a touch of a button: Beat Loop matches the beat and repeats a 4-beat loop, Loop Divide plays the loop at a different rhythm, and Hot Loop will return to the start of the loop and play it.
Lock the beat: Hit BPM Lock to set a master deck and the other decks will match that tempo for effortless.
Transfer songs to a playlist with just one button
Excellent vibration-resistance thanks to its Shock-Proof Memory and Floating Architecture
Resume function for discs that are removed and later reloaded
Product Specifications
General
Plays: AAC, AIFF, MP3 (MPEG-1 32Kbps - 320 Kbps, MPEG-2 16 Kbps - 160 Kbps), WAV
MIDI Control: Yes
ProDJ Link: Yes
Anti Vibration: Yes
Auto Standby: Yes
rekordbox: Yes
Display: 3 lines of text
Playing Address: Yes
Beat Display function: Yes
Jog Dial size: 132.2 mm
Jog Dial type: Touch sensitive
Jog Modes: CDJ / Vinyl Mode
Hot Loop: Yes
Auto Beat Loop: Yes
Beat Loop Divide: Yes
Reloop: Yes
Real Time Seamless Loop: Yes
Loop Adjust: Out Adjust
Pitch Bend: Yes
Fader Start / Back Cue start: Yes
Scratch Play / Cue: Yes
Relay Play: Yes
Auto Cue: Yes
Manual Cue: Yes
Real Time Cue: Yes
Cue point sampler: Yes
Frequency Range: 4 - 20,000 Hz
Signal-to-Noise Ratio: 115 dB
Distortion: < 0.006 % (JEITA)
Audio Output Level: 2.0 Vrms (1 kHz, 0 dB)
Power Consumption: 16 W
Power Requirements: 220-240 V / 50/60 Hz
Physical and Dimensions
Width: 220 mm
Height: 109.2 mm
Depth: 288.5 mm
Weight: 2.3 kg
Additional Information and System Downloads
Click here for more information on the rekordbox website
Click here for more information on rekordbox on the Pioneer Website
What's in the Box
CD-ROM (rekordbox, driver software)
Power cord
Audio cable
Control cable
Disc forced Eject Pin
Manual