MEGA QPlus GO Battery Powered PAR Can with 5x4W RGB+UV LEDs
« return to previous page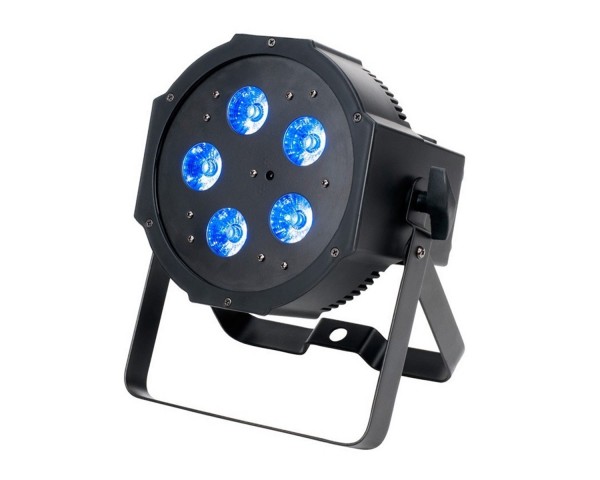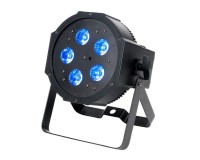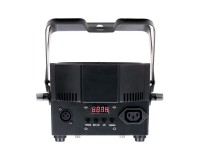 Price:

Code:

ADJ1226100328

Manufacturer Code:

1226100328

Brand:

Stock availability:

Stock:
Main Features
Ultra bright slim flat black Par with 5 x 4-Watt, 4-IN-1 Quad LEDs
Smooth RGB + UV Color Mixing (fast or slow color change operation)
Unique "sit-flat" design
Great as an architectural wall wash or for performance stages
8 DMX Channel modes
5 Operational modes
MEGA QPlus GO Battery Powered PAR Can with 5x4W RGB+UV LEDs
The ADJ Mega QPlus Go is a compact, battery-powered, low profile par designed for uplighting and stage lighting, and will bring color and excitement to any party. This fixture features an unique "sit-flat" design so that it may sit directly on the ground or inside truss without the scissor yoke because the power & DMX ins and outs are mounted on the side of the fixture, not on the rear.
The Mega QPlus Go features 5 x 4-Watt, 4-N-1 RGB + UV LEDs which offers smooth Color Mixing, has a 40-degree beam angle, 5 operational modes (including DMX, Sound Active Mode, RGB + UV Dimmer Mode, Auto Run Mode, & Static Color Mode), and has 8 DMX Channel modes for a variety of programming options. Users can also use the ADJ LED RC wireless remote, which is sold separately, to control the Mega QPlus Go.
Product Features
Ultra bright slim flat black Par with 5 x 4-Watt, 4-IN-1 Quad LEDs
Smooth RGB + UV Color Mixing (fast or slow color change operation)
Unique "sit-flat" design: Power & DMX Ins/Outs intelligently designed so the unit can be set flat on the ground or set inside truss
Great as an architectural wall wash or for performance stages where traditional stage lighting emit a lot of heat onto performers
5 Operational modes: Auto Run Mode (16 Color Change Mode, 16 Color Fade Modes, & 1 Combined Mode), Sound Active Mode (16 Modes), RGB + UV Dimmer Mode, Static Color Mode (64 Colors), and DMX Controlled
8 DMX Channel modes: 1, 2, 3, 4, 5, 6, 7 or 8 channel modes
Product Specifications
General
Digital DMX Display with 4-button menu for easy navigation
Stand Alone or Master/Slave Configuration
Beam Angle: 40 degrees
64 built-in Color Macros
DMX-512 protocol
Color strobe effect
Linkable via 3-pin XLR cable
Electronic Dimming: 0-100%
Flicker Free
Includes a scissor yoke to hang on truss, mount on a wall or set on the ground
Long Life LEDs (50,000 hrs.)
Power Draw: 28W Max
IEC AC input and out put on the side of the fixture to daisy chain the power cords (link up to 20 fixtures)
Compatible with UC IR wireless remote (sold separately) & Airstream IR app
Rechargeable Lithium battery life: 4 hours full on (with a full charge); 5.5 Hours in Energy Saving Mode (With Full Charge, 4 hours charge time (With LOAD Off), up to 22 hours depending on chosen color
Multi-voltage operation: AC 100V-240V 50/60Hz
Physical & Dimensions
Length: 253mm
Width: 227mm
Height: 140mm
Weight: 1.9kg