MEGA Tri Bar 1m Indoor LED Bar with 18x3W RGB LEDs
« return to previous page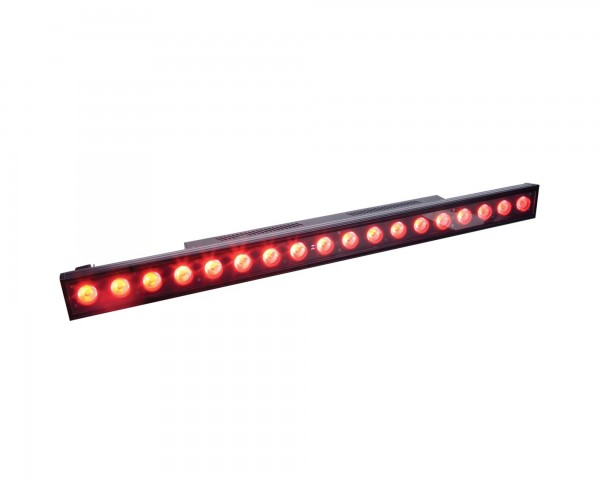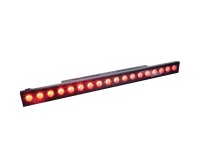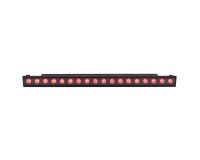 Price:

Code:

ADJ1226200017

Manufacturer Code:

1226200017

Brand:

Stock availability:

Stock:
Main Features
1 metre indoor LED Bar with durable aluminum casing
3-in-1 TRI Color RGB LED
Strobe Function can be added to any color combination
Built-in static color scenes and chase programs
Built-in color macros and programs
LEDs can manually be controlled via on-board menu/buttons
MEGA Tri Bar 1m Indoor LED Bar with 18x3W RGB LEDs
The ADJ Mega TRI Bar 1-meter indoor LED Bar features 18 3-watt, 3-in-1 TRI Color LEDs rated at 60,000 hours. Instead of each LED lamp being a single color, the new tri-color technology makes it possible for each lens to contain a combination of three 1-watt LEDs - red, green and blue. This advanced 3-color innovation gives users tremendous advantages over single-color LEDs, including improved RGB color mixing, the elimination of multi-color shadows, and a much brighter, more even field.
Product Features
1 metre indoor LED Bar with durable aluminum casing
3-in-1 TRI Color RGB LED provides optimal color mixing with no RGB shadows (offers a seemingly unlimited color palette)
Strobe Function can be added to any color combination
IR Wireless Remote capable(Remote WR Controller not included)
Built-in static color scenes and chase programs. Also accessible in some DMX modes
Electronic Dimming: 0 - 100%
Built-in color macros and programs
LEDs can manually be controlled via on-board menu/buttons. No external controller required
Product Specifications
Beam angle: 40 degrees
Power Draw: 102W
Multi-voltage Operation: 90-240V AC, 50/60Hz
IEC type, AC input and output for linking units
Linkable via 3-pin XLR input & output
18 x 3W Ultra bright 3-in-1, TRI Color RGB LEDs (60,000 hour rated)
Power Draw: 102W
Multi-voltage Operation: 90-240V AC, 50/60Hz