Pro Grip Gloves with Extra High Grip Silicon Palm (L)
« return to previous page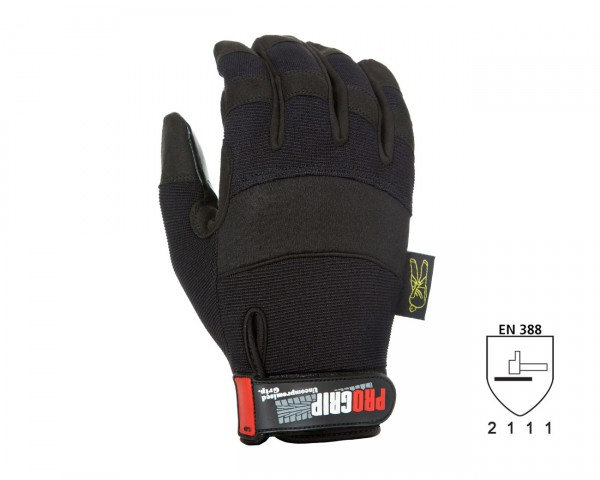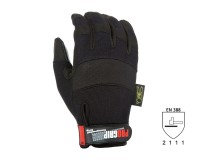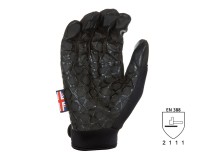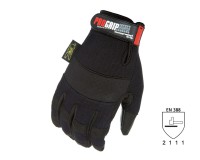 Price:

Code:

DIRPGL

Manufacturer Code:

DTY-PROGRIP (L)

Brand:

Stock availability:

Stock:
Main Features
Pro Grip Silicon Palm Working Gloves
The perfect combination of dexterity and grip
Effective in both wet and dry conditions
Fits the hand to give a snug yet outstandingly comfortable fit
Rounded seam-free finger tips
Also features Airprene knuckle padding
ProGrip™ Rigger Glove
"High-Grip Workmans Glove."
Lock-on with a silicone embossed tread on the palm and fingers. The HexaGrip™ pattern provides exceptional flexibility and grips onto most cables, metals and plastics even in wet weather. Feel through the glove with incredible dexterity and unrestricted movement thanks to a durable one-piece synthetic leather palm. Fully equipped with Dirty Rigger® double-stitched seams, Airprene knuckle padding and a breathable glove back, the ProGrip™ provides exceptional performance.
Product Features
Exceptional wet and dry grip with silicone embossed palm and fingers
Double-stitched seams
Durable synthetic leather palm base
Airprene knuckle padding
Short-cut wrist cuff for all day comfort
Write-on ID tag
Materials Used
Synthetic Leather
Being comfortable in your gloves is essential. Dirty Rigger's specially selected synthetic leather boasts outstanding resistance to a hard graft, but also feels incredibly soft on the skin.
Double Stitching
Creating super strong seems throughout the glove, Dirty Rigger's heavy duty nylon double stitching provides exceptional resistance to wear and tear. A feature designed to add life to your glove.