100 Ladder Junction 2-Way 120deg Horizontal
« return to previous page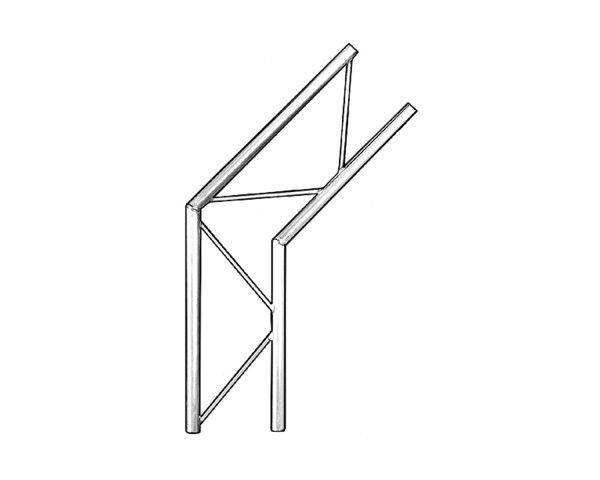 Price:

Code:

TRI1LJ2120H

Manufacturer Code:

1 LD J2 120H

Brand:

Stock availability:

Stock:
Main Features
Trilite 100 2-Way Ladder Junction - 120 degrees horizontal
Use 2 Way 120 degree Junctions to create hexagons in horizontal mode
Length: 400mm
Product code: 1 LD J2 120H
Combine Trilite and Junctions to create fantastic structures
Quickly build your specific application
100 Ladder Junction 2-Way 120deg Horizontal
Standard and custom Trilite and junctions, connectors and components can be combined to create fantastic structures and can quickly be produced to suit your specific applications.
All OPTI Trilite Ladder Truss Junction configurations are available in OPTI Trilite 100, 200 and 18+ formats. You can use 2 Way 45° and 60° OPTI Trilite Ladder Truss Junctions to create triangles, 90° Junctions for rectangles and squares, 120° OPTI Trilite Ladder Truss Junctions for hexagons and 135° Junctions for octagons.
The LD J2 120H 2 Way 120° Ladder Truss Junction can be used to create hexagons, in horizontal mode, and other shapes involving 120° angles.
Product Features
Trilite 100 2-Way Ladder Junction - 120 degrees horizontal
Use 2 Way 120 degree Junctions to create hexagons in horizontal mode
Length: 400mm
Product code: 1 LD J2 120H
Combine Trilite and Junctions to create fantastic structures
Quickly build your specific application
Product Specifications
Length: 400mm
Weight: 1.00Kg
Product code: 1 LD J2 120H
Trilite 100
Ladder Junction
2-Way
120 Degrees - Horizontal