Anti Slip Tape 50mm x 18.3m Roll PHOTO LUMINESCENT
« return to previous page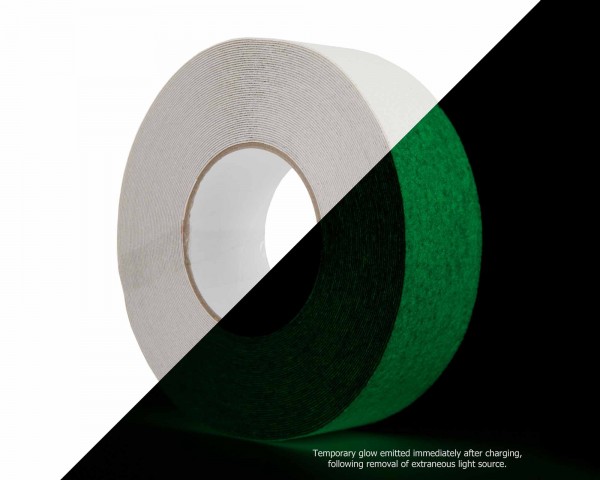 Price:

Code:

LMKASTPL

Manufacturer Code:

STPLUM50

Brand:

Stock availability:

Stock:
Main Features
Le Mark's Anti-Slip Tape
Outstanding quality
Glows in the dark
Up to 20 minutes glow time from 1 charge
Charges quickly
Finished in White
Anti Slip Tape - White (Photo Luminescent)
Providing excellent grip levels, Le Mark's Anti Slip tape is coated with a fine grade aluminium oxide surface. Ideal for most standard applications.
Provide additional grip levels and reduce slip risks on a variety of surfaces both indoors and outdoors.
The optional photoluminescent 'glow-in-the-dark' anti-slip tape can be charged by either natural, LED or incandescent lighting. Once the source of extraneous light is removed, the anti-slip tape will temporarily emit a light/glow of its own. Available in plain and hazard photoluminescent versions.
Product Features
Le Mark's Anti-Slip Tape
Outstanding quality
Glows in the dark
Up to 20 minutes glow time from 1 charge
Charges quickly
Finished in White
50mm x 18.3m