BoomBox FX2 Multi-Effect w/ Gobo, MoonFlower, Strobe & Laser
« return to previous page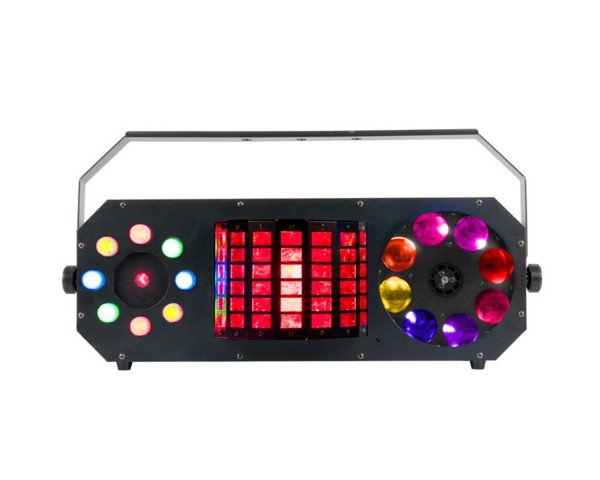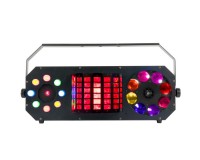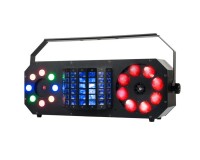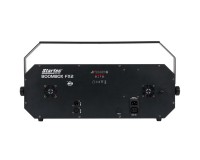 Price:

Code:

ADJ1237000169

Manufacturer Code:

1237000169

Brand:

Stock availability:

Stock:
Main Features
Gobo Effect, Moonflower Effect, Strobe/Chase and green & red laser effect
NO Duty Cycles! - Run all night!
Sound Active, Show Mode or DMX Controllable
Stand Alone or Master/Slave Set Up
Linkable via 3-pin XLR cable
4-button DMX display on rear panel
BoomBox FX2 Multi-Effect w/ Gobo, MoonFlower, Strobe & Laser
Put some "BOOM" into your lightshow! Create pure lighting excitement for any event with the 4-FX-IN-1 Boom Box FX2. Cover the room in light from the classic Derby effect, paint the walls with GOBO effects, wash the dance floor in colors and mesmerize the crowd with the Galaxian style red and green laser!
The Boom Box FX2, part of the Startec Series, create's an event to remember! With 4 different lighting effects in one from 9 built-in lightshows and 63 preset color combinations you have hours of fun built into one lighting fixture.
Product Features
High Output 4 FX in 1: Gobo Effect, Moonflower Effect, Strobe/Chase and green & red laser effect
2 DMX Channel Modes: 3 Channels & 18 DMX Channels
3 Operation modes: Sound Active, Show Mode or DMX Controllable
Stand Alone or Master/Slave Set Up
Linkable via 3-pin XLR cable
4-button DMX display on rear panel
Product Specifications
General
High Output 4 FX in 1: Gobo Effect, Moonflower Effect, Strobe/Chase and green & red laser effect
2 DMX Channel Modes: 3 Channels & 18 DMX Channels
3 Operation modes: Sound Active, Show Mode or DMX Controllable
8 Gobos
9 Exciting built-in shows
Stand Alone or Master/Slave Set Up
Linkable via 3-pin XLR cable
4-button DMX display on rear panel
Strobing
DMX-512 Protocol
NO Duty Cycles! - Run all night!
IEC AC IN/OUT on rear to daisy chain power (9 Fixtures Max. @ 120V and 17 Fixtures Max. @230V)
Safety Loop on rear panel
UC IR Remote Control (Sold Separately) & Airstream IR Compatible
Power Draw: 62W Max (Full On)
Multi Voltage: 100V~240V, 50/60Hz
Long life LEDs (Rated at approximately 50,000 hours)
Light Source: Gobos: 8 x 3W LEDs (2 Red, 2 Green, 2 Blue, & 2 White); Derby Effect: 2 x 10W Quad LEDs (RGBW); Wash: 8 x 1W LEDs ( 2 Red, 2 Green, 2 Blue & 2 Amber) + Red & Green Lasers
Physical & Dimensions
Length: 232mm
Width: 634mm
Height: 319mm
Weight: 7kg