ENCORE Profile 1000 Warm White 120W COB LED Ellipsoidal
« return to previous page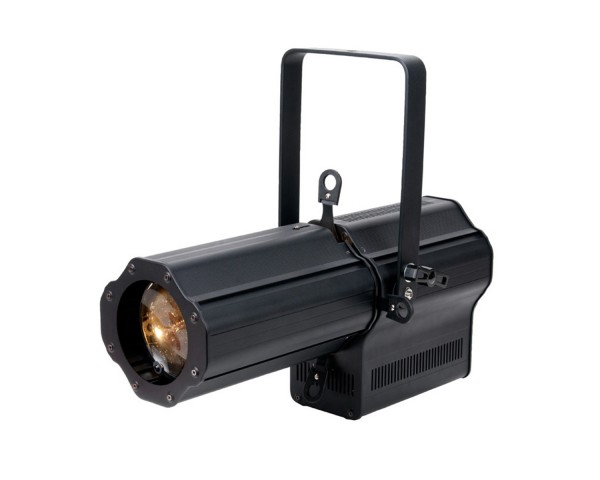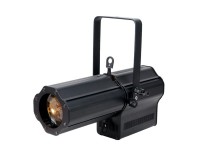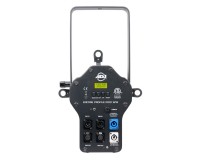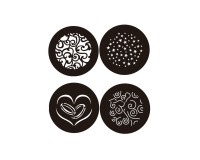 Price:

Code:

ADJ1237000134

Manufacturer Code:

1237000134

Brand:

Stock availability:

Stock:
Main Features
Pro Ellipsoidal with a 120W High Powered WW COB LED source
2 Operating Modes
Stand Alone Setup or Master-Slave Setup
3 DMX Channel Modes
5 Dimmer curves
Manual Framing Shutters
ENCORE Profile 1000 Warm White 120W COB LED Ellipsoidal
The ADJ Encore Profile WW is a modern 120W LED Ellipsoidal. It features a bright 120W LED source, variable strobe speed and dimming capabilities. Additional features include: adjustable Zoom, shutters for manual framing and 3-pin and 5-pin DMX protocol. This fixture stays cool and consumes 144W of power.
Product Features
Pro Ellipsoidal with a 120W High Powered WW COB LED source, 3000°K, CRI: 98
2 Operating Modes: Dimmer Mode & DMX Controlled
Stand Alone Setup or Master-Slave Setup
3 DMX Channel Modes: 1/2/3
4 Gobos
5 Dimmer curves
Typical Throw: 40 meter (12º) to 28 meter (30º)
Strobing
0-100% Dimming Control
Manual focusing
Manual Zoom
Manual Framing Shutters
Fan Cooled
Hanging Bracket
UC IR & Airstream IR Compatible (sold Separately)
Product Specifications
General
1 x 120W Warm White COB LED source
12º - 30º Beam angle
PowerCon In and Out for daisy chaining (Connect up to 5 Fixtures)
3 and 5 Pin DMX
Power Consumption: 144W maximum
Multi-voltage operation: AC 100-240V 50/60Hz (non switchable)
Physical & Dimensions
Length: 560mm
Width: 250mm
Height: 385mm
Weight: 8.5kg