H2O IR Water Flowing Effect with a 12W LED Source
« return to previous page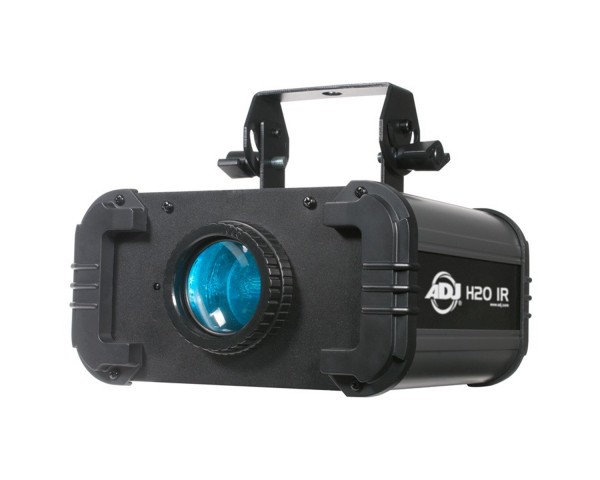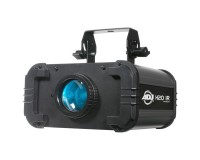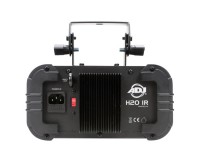 Price:

Code:

ADJ1221500023

Manufacturer Code:

1221500023

Brand:

Stock availability:

Stock:
Main Features
Bright 12W LED simulated water flowing effect
Designed to project on walls, ceilings or floors with or without fog
Equipped with 2 glass effect wheels and 1 independent dichroic color wheel
High-tech plastic molded ends protect unit during transport and day-to-day use
2 operational modes
Run all night - units stays cool - no duty cycle
H2O IR Water Flowing Effect with a 12W LED Source
The ADJ H2O IR is a multi-colored simulated water flowing effect with a 12W LED source. The unit produces almost no heat, requires very little power (23.8W max) and can be used all night long. The LED is rated at 30,000 hours of use.The unit comes equipped with two interchangeable lenses (34 and 52-degree) depending on how wide of a beam is required for your event. There's no end to applications for the H2O IR. Water flowing effects can add a unique visual dimension to nightclubs, bars, restaurants, shows, music, museums, performances, and even displays and special events. The H2O IR may be used with or without the use of fog.
Product Features
Bright 12W LED simulated water flowing effect
Designed to project on walls, ceilings or floors with or without fog – great for mood or background lighting
Equipped with 2 glass effect wheels and 1 independent dichroic color wheel
5 colors: Orange, Green, Blue, Yellow, Purple + White & Split Colors
High-tech plastic molded ends protect unit during transport and day-to-day use
Manual focusing lens
2 operational modes: seamless scrolling colors or single color operation
Run all night – units stays cool – no duty cycle
Product Specifications
General
Power consumption: 23.8W
Long life 12W LED (30,000 hr. rating)
Switchable voltage: 120V/60Hz or 230V/50Hz (IEC Plug)
Beam angle: 34 or 43 degrees (optional)
Physical & Dimensions
Length: 236mm
Width: 229mm
Height: 187mm
Weight: 3.5kg