Leather Heavy Duty Framer Rigging / Operator Gloves (S)
« go back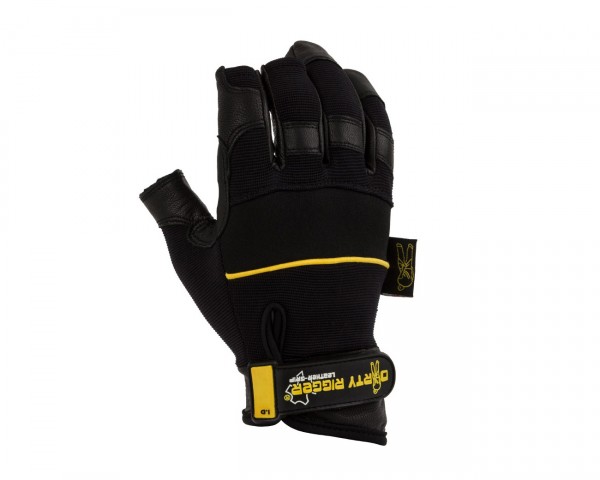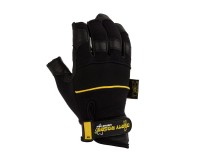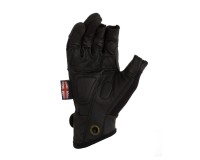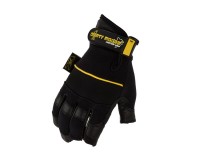 Price:

Code:

DIRLFS

Manufacturer Code:

DTY-LFRM (S)

Brand:

Stock availability:

Stock:
NET Price includes your 5% discount for payment with order or payment within 7-days on approved accounts.
For more information please call the sales team on +44 (0) 1525 850085
High: Plenty of stock available for next working day delivery
Good: Good stock available, however please liaise with the sales team on high quantity orders.
Low: Not in stock, please liaise with the sales team for manufacturer lead times.
If you place your order and a we've not got a product in stock, a member of the sales team will contact you with manufacturer lead times or to find an alternative.
If you have any questions, please call the sales team on +44 (0) 1525 850085.
Main Features
Full Finger Leather Working Glove (Heavy Duty)
High cut styling ensures only the upper finger sections are open
Ideal for those demanding but intricate jobs
Double layer leather in key wear areas
Double stitching and palm comfort pads
Write on ID tag
Leather Grip™ (Framer) Heavy Duty Rigger Glove
"Your 3rd Skin with framer-style dexterity."
Open tips give instant access to thumb, middle and index fingers for essentially intricate tasks. Specially selected, double-layered goat skin hide creates an exceptional defence for the palm of your hands. A one-piece palm base combines with an articulated second layer to allow optimum freedom of movement as you work. Dirty Rigger® select leather delivers a natural ability to resist friction, providing a barrier for your hands when working with rope, cables and staging. A lighter back on the glove minimises heat build-up and helps maintain a comfortable flow of air as you work.
This glove is currently undergoing PPE testing and should be considered suitable for general use in the meantime. For specific PPE requirements please refer to our specialised PPE range.
Product Features
Genuine leather palm
Exceptional double-layered durability (palm side)
Articulated second layer for freedom of movement (palm side)
Double stitched seams
Breathable glove back to relieve heat
Snug fit to minimise snagging
Write-on ID tag
Products you may also be interested in...
DIRLFFS
Dirty Rigger
Size: S
DIRPS
Dirty Rigger
Size: S
DIRPFS
Dirty Rigger
Size: S
Dirty Rigger
Size Options (5)
Dirty Rigger
Size Options (5)
Dirty Rigger
Size Options (5)