Protector Armortex Framer Rigging / Operator Gloves (XXL)
« go back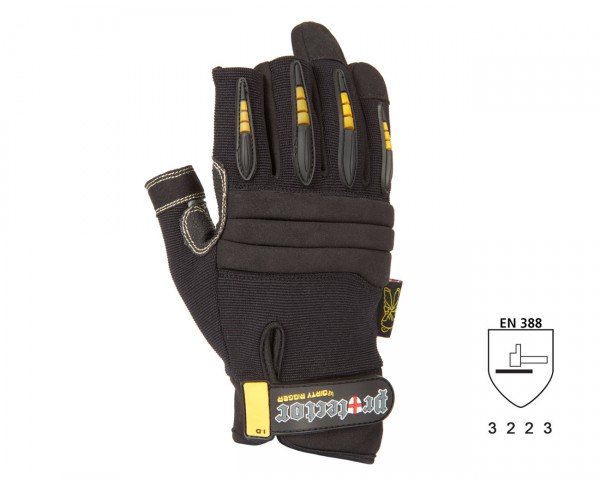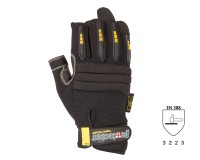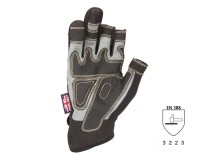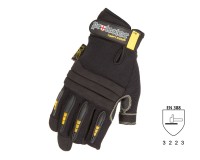 Price:

Code:

DIRPFXXL

Manufacturer Code:

DTY-PROTECFRMV2(XXL)

Brand:

Stock availability:

Stock:
NET Price includes your 5% discount for payment with order or payment within 7-days on approved accounts.
For more information please call the sales team on +44 (0) 1525 850085
High: Plenty of stock available for next working day delivery
Good: Good stock available, however please liaise with the sales team on high quantity orders.
Low: Not in stock, please liaise with the sales team for manufacturer lead times.
If you place your order and a we've not got a product in stock, a member of the sales team will contact you with manufacturer lead times or to find an alternative.
If you have any questions, please call the sales team on +44 (0) 1525 850085.
Main Features
Protector Armortex Framer Style Working Gloves
Features abrasion-resistant Amortex shields
High-density foam knuckle pads
Motion-flexible finger bars
Flexible and breathable materials for extra comfort
Fray-resistant DuPont Kevlar double stitching
Protector™ (Framer-Fit) Heavy Duty Rigger Glove
"An arsenal of protection for your hands with framer-style versatility."
Open tips give instant access to thumb, middle and index fingers for essentially intricate tasks. Abrasion-resistant Amortex® shields barricade the palm-side of your hands from coarse surfaces. A high-density foam knuckle pad and motion-flexible finger bars help reinforce areas on the glove-back. Flexible and breathable materials work to lighten the glove while life-boosting, fray-resistant DuPont™ Kevlar® double stitching encourages an exceptional life span. It's your "all-in" workmans' glove.
Product Features
3 short-finger framer design
Amortex® abrasion-resistant shields
Fray-resistant DuPont™ Kevlar® double stitched seams
High-density foam cushion (knuckles)
Motion-flexible reinforcement bars (finger-backs)
Articulated material for optimum flexibility
Write-on ID Tag
Low profile palm padding
Tested in accordance to EN388
Products you may also be interested in...
DIRCFMFXXL
Dirty Rigger
Size: XXL
DIRCFMFFXXL
Dirty Rigger
Size: XXL
DIRPFFXXL
Dirty Rigger
Size: XXL
Dirty Rigger
Size Options (5)
Dirty Rigger
Size Options (5)
Dirty Rigger
Size Options (5)