COB CANNON Wash DW with Cool & Warm White COB Chip
« return to previous page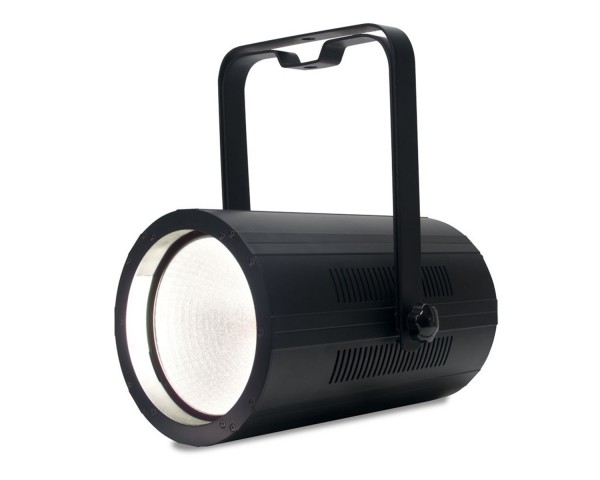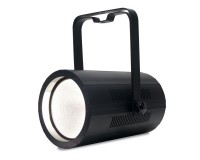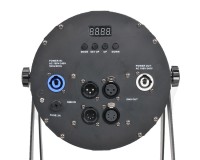 Price:

Code:

ADJ1223200045

Manufacturer Code:

1223200045

Brand:

Stock availability:

Stock:
Main Features
8 warm white/cool white macros
80-degree beam angle (no lens)
Dual White LEDs for color temperature adjustment
64 built-in color macros
Flicker Free operation
8 warm white/cool white macros
COB CANNON Wash DW with Cool & Warm White COB Chip
The ADJ COB CANNON WASH DW uses advanced Cool White and Warm White COB (Chip On Board) technology allowing for a powerful LED engine to be placed in a small amount of space. The result is a high output, smooth color mixing LED Par with no shadows. Designed for mobile or permanent wash lighting of stages, clubs, dance floors and churches.
The COB Cannon Wash DW produces wash of 40 & 50 degree with supplied optics and 120 -degrees without special optics. It has DMX Channel modes for programming flexibility, built-in color macros and selectable Dim Curves. The fixture has many pro features such as: 0-100% electronic dimming, strobe/pulse effect, Flicker Free operation, DMX and power power daisy-chaining , and a 4-button DMX display. It may run in its stand-alone mode from built-in programs,from a DMX controller.
Product Features
8 warm white/cool white macros
80-degree beam angle (no lens)
Dual White LEDs for color temperature adjustment
64 built-in color macros
Flicker Free operation
8 warm white/cool white macros
Product Specifications
General
Light Source: 1x 150-Watt COB Warm White/Cool White LED (CRI over 90; Warm White: 3000K, Cool White: 6500K, rated at approximately 50,000 hrs)
6 DMX Channel modes (1, 2, 3, 4, 5, & 6 Ch.)
5 selectable Dim Curves (Standard, Stage, TV, Architectural & Theatre)
LED pulse and strobe effect
Electronic Dimming: 0 - 100%
4-button digital DMX display on rear panel
Compatible with wireless remote control (sold separately)
Dual yoke allows fixture to be mounted on truss or set on the ground
3 Pin and 5 Pin XLR chassis mount connectors for DMX linking
PowerCon AC IN/OUT to daisy chain power (up to 5 fixtures @110V)
Auto sensing power supply: AC 100V/60Hz - 240V/50Hz
Physical & Dimensions
Length: 415mm
Width: 245mm
Height: 192mm
Weight: 4.1kg