Comfort Fit Mens Fingerless Rigging / Operator Gloves (XXL)
« go back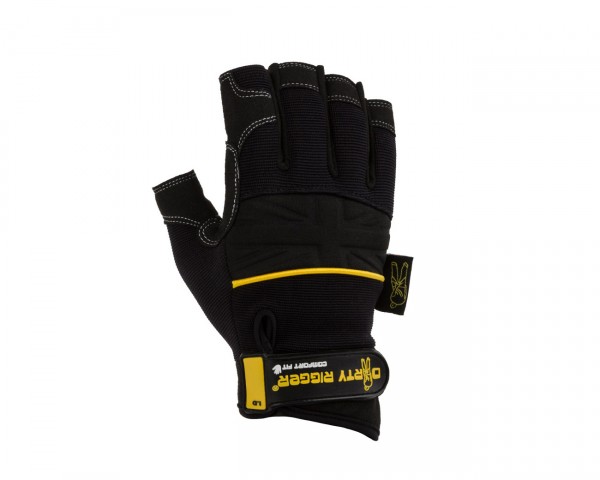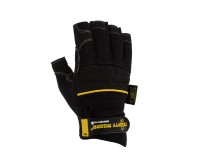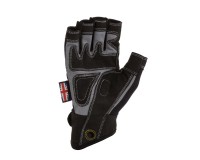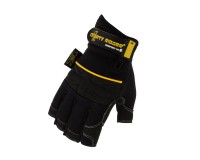 Price:

Code:

DIRCFMFLXXL

Manufacturer Code:

DTY-COMFFLS (XXL)

Brand:

Stock availability:

Stock:
NET Price includes your 5% discount for payment with order or payment within 7-days on approved accounts.
For more information please call the sales team on +44 (0) 1525 850085
High: Plenty of stock available for next working day delivery
Good: Good stock available, however please liaise with the sales team on high quantity orders.
Low: Not in stock, please liaise with the sales team for manufacturer lead times.
If you place your order and a we've not got a product in stock, a member of the sales team will contact you with manufacturer lead times or to find an alternative.
If you have any questions, please call the sales team on +44 (0) 1525 850085.
Main Features
Fingerless Comfort Fit Working Glove
Fitted design moves with your hands as you work
Low profile palm and knuckle padding
Double stitched carabine eyelet on wrist cuff (carabine not included)
Features breathable materials for extra comfort
Write on ID tag
Comfort Fit (Fingerless) Rigger Glove
"Dexterity at your fingertips, literally."
The Comfort Fit™ Glove range has always been light to wear, but the new Fingerless glove takes it to a new level. The high-cut styling gives you exceptional freedom when undertaking the most intricate tasks, yet over 90% of your hand still remains covered*. The fitted design moves with your hands as you work, minimising the risk of snagging and making it a comfortably light glove to wear. Although light, the Comfort Fit™ doesn't hold back on durability. The breathable materials look after your hands on the inside, whilst the double-layered ultra-tough synthetic leather and double stitching do the hard work on the outside.
Glove Uses
General Rigging
Loading
Running Cables
Film/Set/Scenic
Camera Operation
Console Operation (Framer Style)
This glove is intended for general use. If your work is more demanding or requires a specific PPE rating, a glove from Dirty Rigger's PPE range may be more suitable.
Product Features
Light & flexible for all-day comfort
Snug fit to minimise snagging
Double layered synthetic leather on palm and key wear areas
Double stitched seams
Neoprene knuckle padding
Write-on ID tag
Double stitched carabine eyelet on wrist cuff (carabine not included)
Low profile palm padding
Machine washable at 30°C
Materials Used
Synthetic Leather
Being comfortable in your gloves is essential. Dirty Rigger's specially selected synthetic leather boasts outstanding resistance to a hard graft, but also feels incredibly soft on the skin. Dirty Rigger have added a second layer to key wear areas to give an added barrier and increase glove life, while the single layered areas allow your hands to move unrestricted.
Double Stitching
Creating super strong seems throughout the glove, Dirty Rigger's heavy duty nylon double stitching provides exceptional resistance to wear and tear. A feature designed to add life to your glove.
Products you may also be interested in...
DIRCFMFXXL
Dirty Rigger
Size: XXL
DIRCFMFFXXL
Dirty Rigger
Size: XXL
DIRPFXXL
Dirty Rigger
Size: XXL
DIRPFFXXL
Dirty Rigger
Size: XXL
Dirty Rigger
Size Options (5)
Dirty Rigger
Size Options (5)